Also called Cholangiocarcinoma
Intra hepatic – Within Liver bile duct branches.
Peri-hilar – At the hilum in the region of right and left duct.
Distal Bile duct cancer – Bile duct close to intestine.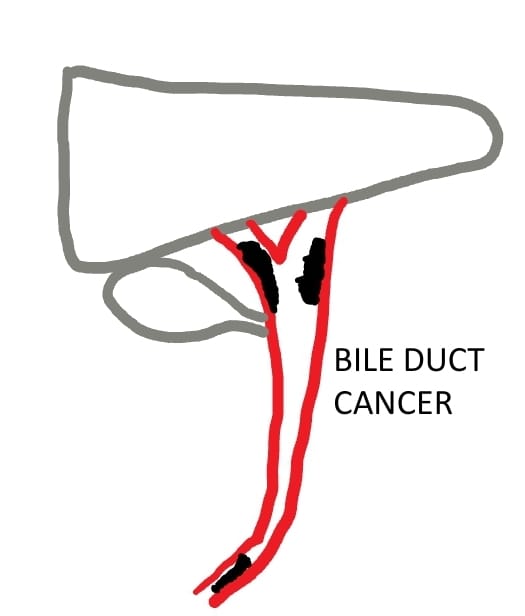 What are the common symptoms of Bile duct cancer?
• Jaundice
• Fever
• Pain abdomen
• Unexplained Weight loss
• Loss of appetite
• Itching, Dark urine and light coloured stool, etc.
How to diagnose of Bile duct cancer?
• CT-Scan or MRI scan
• ERC (endoscopic retrograde cholangiography) and brush cytology
• Tumour marker – CA 19-9
What are the treatment options for Bile duct cancer?
Treatment based on site of duct and stage of disease. Patient may need complex procedure like liver resection or Pancreaticoduodenectomy. Multimodality approach in the form of chemotherapy or Radiotherapy or Surgery.