Protrusion of intestine or fatty tissue through weak area in the inguinal canal, which is located in the lower abdomen that results in swelling in the inguinal region and pain. In few cases, it may results in obstruction or strangulation.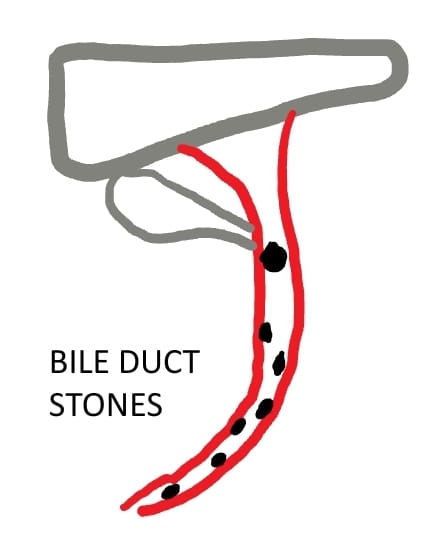 Bile duct is situated between Liver and Duodenum. It plays a role in transportation of bile from Liver to Duodenum for effective digestion.
Bile ducts – Intra hepatic and Extrahepatic
Various Bile duct diseases are-


• Stones
• Choledochal cyst
• Strictures
• Cancer
What are the common signs and symptoms of Bile duct stones?
• Pain in upper abdomen
• Fever
• Jaundice
• Itching
• High coloured urine
• Light coloured Stool
• Vomiting or Nausea
What is the treatment for Bile duct stones?
ERCP (Endoscopic retrograde Cholangio – Pancreaticography): Endoscopic removal of stones and placement of Stent.
Stent can be removed after 4-6 weeks.
What is the Surgery for Bile duct stones?
Laparoscopic cholecystectomy (removed of Gall bladder). Bile duct exploration – can be done Laparoscopically and Indicated, where ERCP could not be Possible due to various reasons.